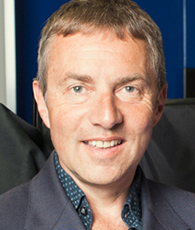 Mark Rowland
Partner | Studio21
Mark is an experienced executive producer and media entrepreneur, who has successfully combined senior roles in TV and media investment with innovation in unscripted TV, launching global TV formats including Supernanny, Robot Wars and Paradise Hotel.
He is currently chair, C21Media; director, Rose d'Or Awards and vice-chair, Media for Greensill Capital.
Mark started his career as a producer in BBC News, before joining Mentorn and subsequently launching its international production and distribution business.